Our Beloved Alumni
We are very fortunate to have had the strong support of each of our alumni chapters since our beginning days in 1925. Our alumni are what has made our chapters so successful. From their contributions during their collegiate days as active brothers that set the groundwork for future prosperity of the chapters, to their continued support with their talents, time, and resources, we just wouldn't be the same without them. It is vital for the longevity of an organization to have their alum participate in the fraternity even after graduation and we cannot thank them enough for all that they do.
With over 8,000 alumni nationwide, we have a strong network of Beta Sigs who have achieved some incredible things both in their professional careers and personal lives. From governors, supreme court justices, senators and great philanthropists, we are proud of the men of Beta Sigma Psi. As our commitment to the fraternity is a life-long endeavor, the easiest and best way to support the fraternity is to give back in both time and monetary contributions for academic scholarships, housing initiatives, and more. If you have moved and are missing out on the news and local events please fill out the form on this page, or if you would like to donate, follow the link below.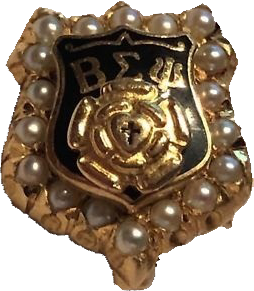 If you have moved, changed contact information, or would just like to get back in touch with Beta Sigma Psi, please fill out this form.
Frequently Asked Questions
A: You can refer a potential new member or legacy on
this page
.
A: Financial contributions to Beta Sigma Psi National Fraternity can be made at
betasigmapsi.org/give
Online donations as well as mail-in information can be found on the given page.
A: Contributions to the Beta Sigma Psi Educational Foundation are deductible to the extent allowed by law under Section 170 of the IRS code. This money is placed in an endowment which generates interest from a portfolio of investments. Interest earned is used to fund annual operations of Beta Sigma Psi as well as special projects. Donors are also able to designate their gifts towards special sub-funds that are set up for specific purposes (such as Academic Scholarships) or collegiate chapters.
Contributions to the Beta Sigma Psi Housing Foundation or the National body are not deductible. Even still, they go a long way towards helping provide for a higher quality collegiate experience for our undergraduate members.
More information about the Educational Foundation can be found here
A: There are a multitude of ways you can help. Below are some opportunities to get started:
A: There are multiple resources here to help you get connected. Consider the following opportunities:
Visit our Find a Brother page to help us get you back in contact with old friends.
Check out our Alumni Groups page, where you can join or start an Alumni Group near your current residence.
Keep your contact information up to date to ensure other brothers can get ahold of you as well. You can do so here.
If you were unable to find answers to your question(s), additional alumni-related questions can be directed to us at alumni@betasigmapsi.org.
For any questions, contact our Grants Director for the Beta Sigma Psi Educational Foundation at grants@betasigmapsi.org