---
Dear Parents & Friends
---
We understand that you are extremely invested in the success of your student while at college. Beta Sigma Psi is here to provide your sons with an environment in which they can thrive spiritually, scholastically, and socially. We take great price in facilitating and fostering environments that are suitable for a young college man to grow and learn while challenging them to become the leaders of tomorrow.
And while college is a time for students to learn to become independent, we also strive to involve our members' families in fraternity activities. One way we do this is through our recently formed Mom's Club, which is made up of the mothers of active members. The group helps organize improvement projects around the house, cooks for brothers during exam weeks, hosts fundraisers, and more. In addition, each year we hold a Dad's Weekend and a Mom's Weekend, as well as encourage families to visit as they please.
If you have any questions about Beta Sigma Psi, we encourage you to reach out to our national office. CONTACT US, if you have campus-specific questions, you can always reach out to the individual chapters. CONTACT A CHAPTER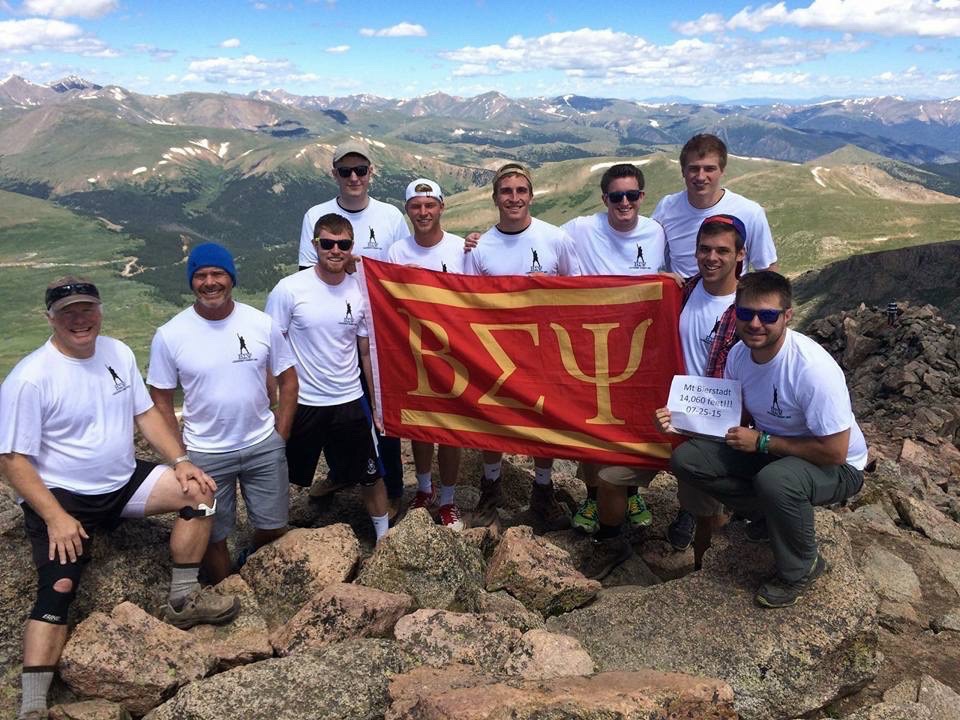 OUR VALUES – THE THREE S'S
Beta Sigma Psi broadly categorizes activities under three "S"s: Spiritual, Scholastic and Social.
The Spiritual "S" encompasses activities and relationships that promote our Christian values.
The Scholastic "S" focuses on the student's success in the classroom and how Fraternity promotes and enhances the ideal of life-long learning throughout one's life. We must be doing something right in this category! Our chapters regularly rank in the top tier of their respective fraternity systems, and over 90%of our members persist to graduation.
Finally, the Social "S" promotes activities that demonstrate responsible behavior and leadership on campus and in the community as a means to becoming a well-adjusted gentleman in today's society.
Successful chapters and individuals strive to maintain a balance between these three "S"s and have well-developed programs for each. Understand these well, for these ideals compose the fabric of Beta Sigma Psi and its active and alumni members.